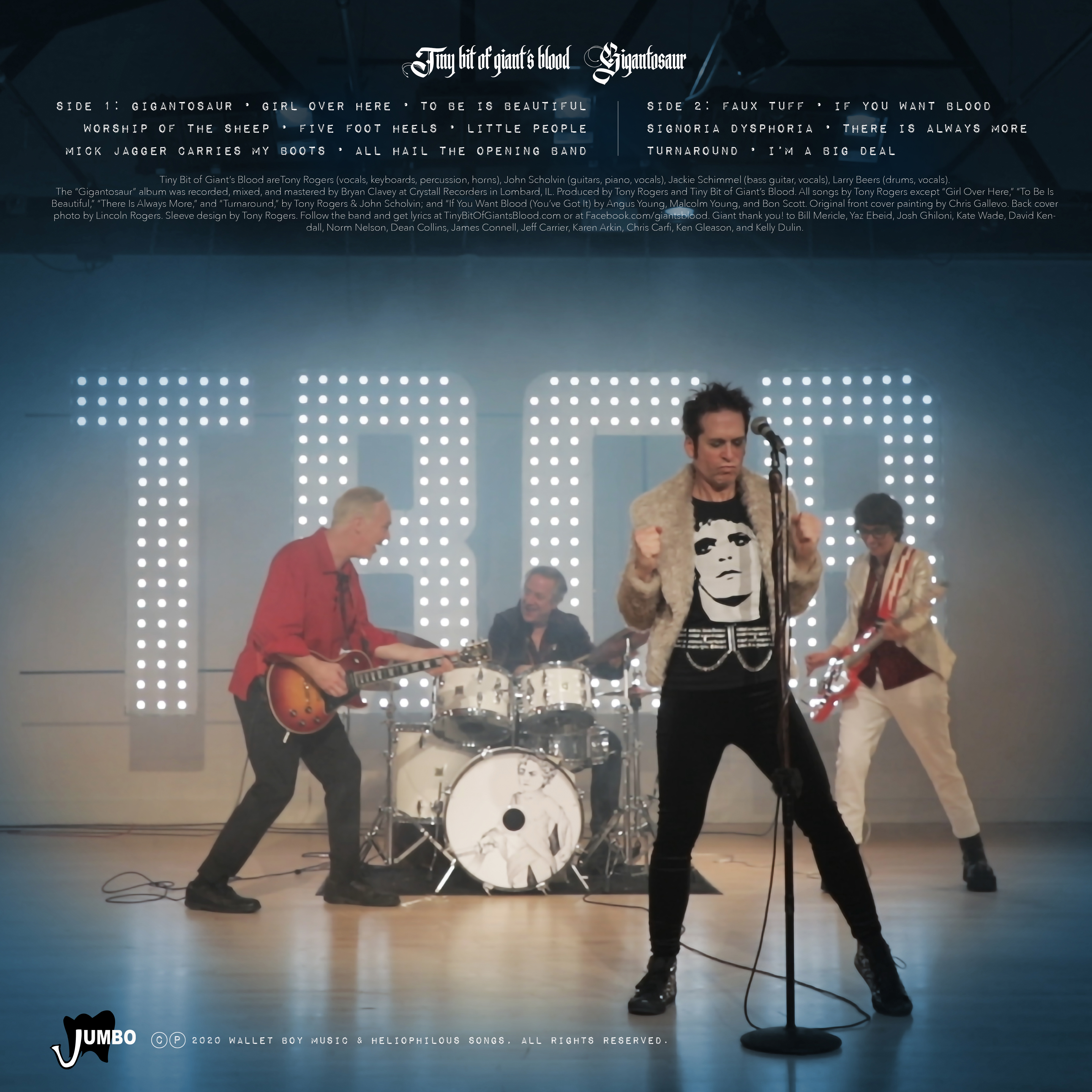 Today's the day! My band, Tiny Bit of Giant's Blood, has released our first full-length album, Gigantosaur. We've been working hard for months on this one, and it's a relief to finally have it out there for people to get into their ears.
You can find it Bandcamp for puchase and download today. It'll be released on all the usual streaming sites in the next week or so, but, you know—support the arts by supporting the artists.
BTW, a particular point of pride for me is in the fine print on the bottom of this pic, which is the back cover of the eventual vinyl release. Heliophilous Songs is my ASCAP-registered publishing company. This is the first time I've recorded and released anything that netted me an actual writing credit.
If you're local, we're doing a release show tomorrow night at Martyrs.